Motorcycle Detailing
Add a ceramic coating to painted, plastic, leather and chrome surfaces for the ultimate protection and gloss. This coating chemically bonds to the surface and repels water and dirt very well making the bike very easy to keep clean.
Motorcycle detailing starts at $150.00
Book an appointment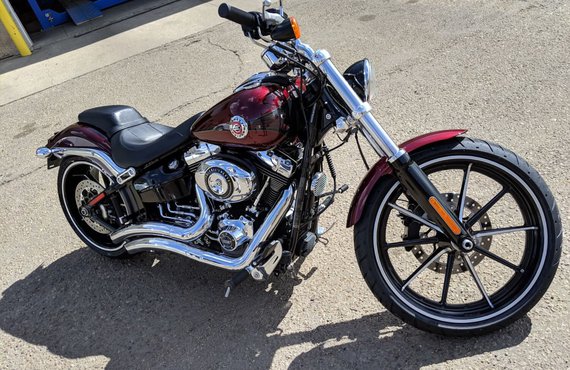 Please contact us for a quote.
| | Services Available |
| --- | --- |
| Hand Wash And Dry | ✓ |
| Ceramic Paint Protection | ✓ |
| Road Tar Removal | ✓ |
| Wheels And Tires Detailed | ✓ |
| Leather Seats / Bags Cleaned And Conditioned | ✓ |
| Leather Ceramic Coating | ✓ |
| Chrome Polishing And Protection | ✓ |
| Paint Correction (Swirls, Haze, Light Scratches Removed) | ✓ |
| Plastic Trim Restoration | ✓ |
| Headlight & Taillight Polishing | ✓ |
| Water Repellent Wind Screen Coating | ✓ |
| Helmet Polishing & Protection | ✓ |
| | |
Wheels And Tires Detailed
Leather Seats / Bags Cleaned And Conditioned
Chrome Polishing And Protection
Paint Correction (Swirls, Haze, Light Scratches Removed)
Headlight & Taillight Polishing
Water Repellent Wind Screen Coating
Helmet Polishing & Protection